• Nicole Cowell • Goal setting • goals • Open • training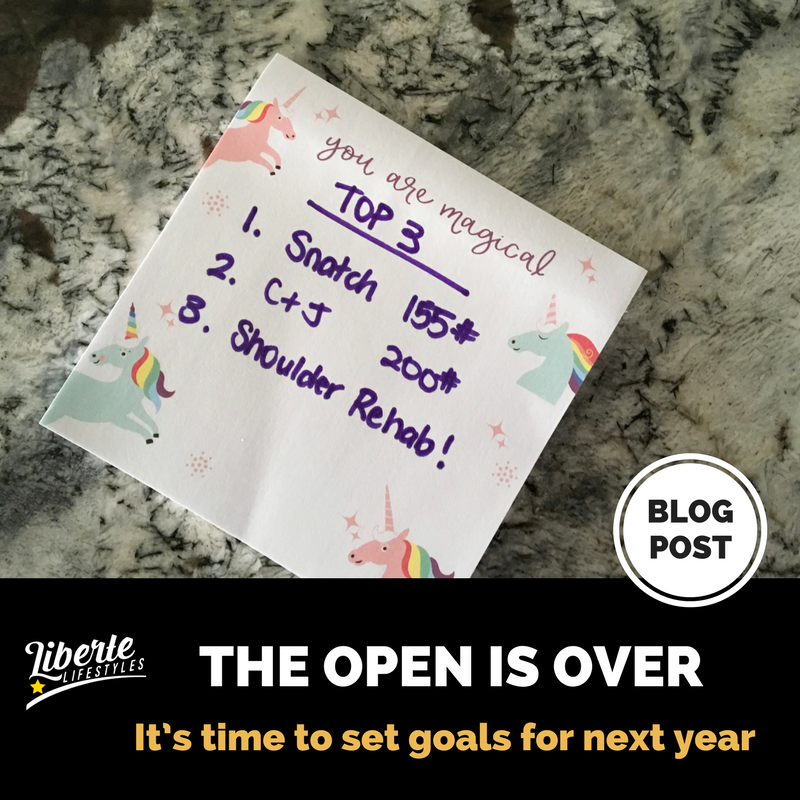 The Open is over. Whether you love it or hate it, it is what most of us train for. That one time a year where we really get to push ourselves and see how we measure up.  You probably had some great workouts and some horrible ones. You might be happy with how you did or you might be very disappointed. In either case, now that it is over, it is a good time to reflect on your own performance and ask yourself some tough questions.     1. What did you do well?   2. What did you do...
---
• Nicole Cowell • Goal setting • open • training
Is there a skill that you wanted to have by the Open? Is there a movement that you can do, but you just don't have any stamina? All is not lost. You can improve a lot in 4 weeks if you work out a plan today and just start working on it.
---
• Nicole Cowell • Goal setting • life tips
When you write down your goals they suddenly become real, not just dreams flying around in your head. They don't need to be fancy but working out what you want is the first step in achieving them